On this page, you can find links to playable samples of my writing for games.
---
Choices: Stories You Play
One choice can change everything! Fall in love, solve crimes, or embark on epic fantasy adventures in immersive visual stories where YOU control what happens next!
Published by Pixelberry Studios, Choices: Stories You Play is a platform for delivering story-driven episodic visual novels on a weekly release schedule. The game boasts an active playerbase of millions, and was a 2017 Game of the Year nominee in the Google Play Awards.
My work on Choices includes writing, scripting, and narrative design for The Crown & The Flame, as well as an upcoming series not yet announced.
---
---
Mr. Fluff's Marvelous Flavortext Museum
Ever scrolled through the item descriptions in a JRPG menu and wondered, "Who writes this crap? What were they thinking?" Wonder no more, with this goofy interactive portfolio piece wrapped in a meta-textual gimmick.
Download:
Windows | No Mac atm 🙁
---
---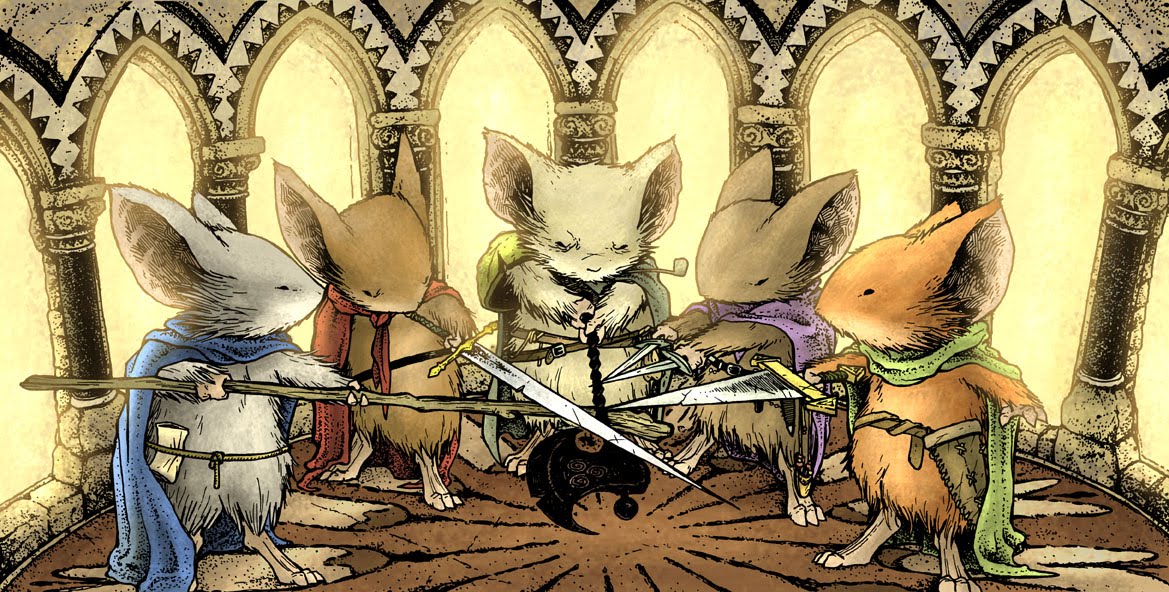 Mouse Guard: The Crossroads
Based on David Peterson's Eisner Award-winning graphic novel series, this one-scene text adventure was created for submission to the Telltale Games Creative Workshop.
Watch me push Twine to its limits and twist it into doing things it was never built for! I have no idea what I'm doing, I don't even code, I'm just a writer, wakka wakka!