On this page, you can find links to my writing for games.
---
Choices: Stories You Play
One choice can change everything! Fall in love, solve crimes, or embark on epic fantasy adventures in immersive visual stories where YOU control what happens next!
Published by Pixelberry Studios, Choices: Stories You Play is a platform for delivering story-driven episodic visual novels on a weekly release schedule, and was a 2017 Game of the Year nominee in the Google Play Awards.
My work on Choices includes narrative design, writing, and scripting for the following titles:
The Crown & The Flame
It Lives in the Woods
It Lives Beneath
---
---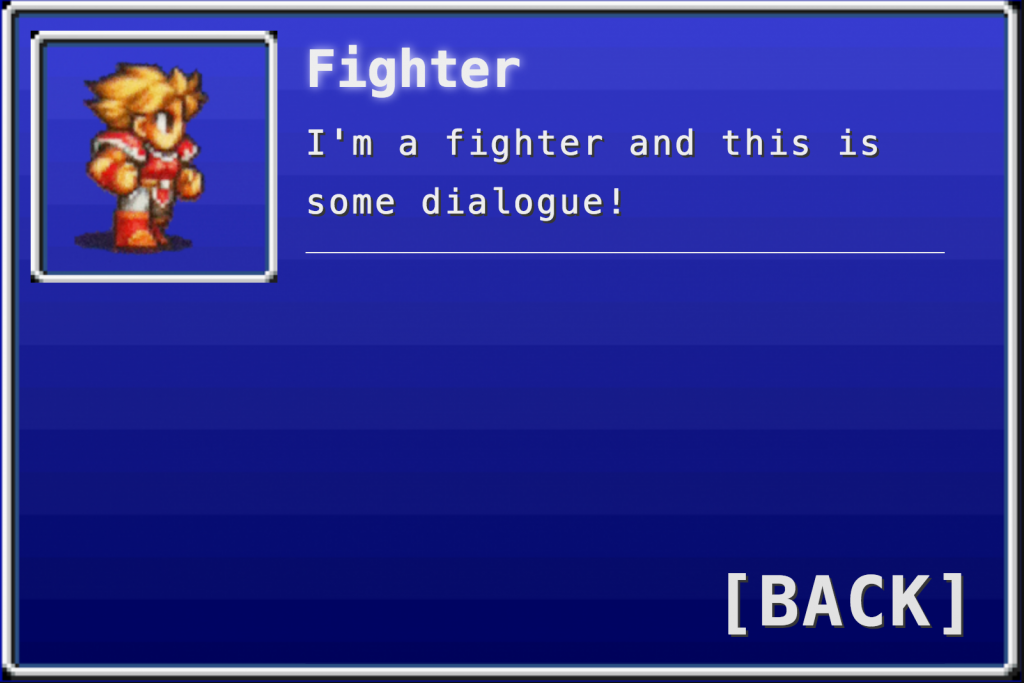 FF Story Style
A Twine 2 stylesheet built on Sugarcube that I threw together to teach myself some rudimentary CSS. Basic visual novel functionality with assets I totally didn't swipe from a beloved JRPG classic. Might see use in a future project. Or it might not! ¯\_(ツ)_/¯
(Desktop only. Looks weird on mobile.)
---
---
Mr. Fluff's Marvelous Flavortext Museum
Ever scrolled through the item descriptions in a JRPG menu and wondered, "Who writes this crap? What were they thinking?" Wonder no more, with this goofy interactive portfolio piece wrapped in a meta-textual gimmick.
Download:
Windows | No Mac atm 🙁