On this page, you can find links to playable samples of my writing for games.
---
---
Mr. Fluff's Marvelous Flavortext Museum
Ever scrolled through the item descriptions in a JRPG menu and wondered, "Who writes this crap? What were they thinking?" Wonder no more, with this goofy interactive portfolio piece wrapped in a meta-textual gimmick.
Download:
---
---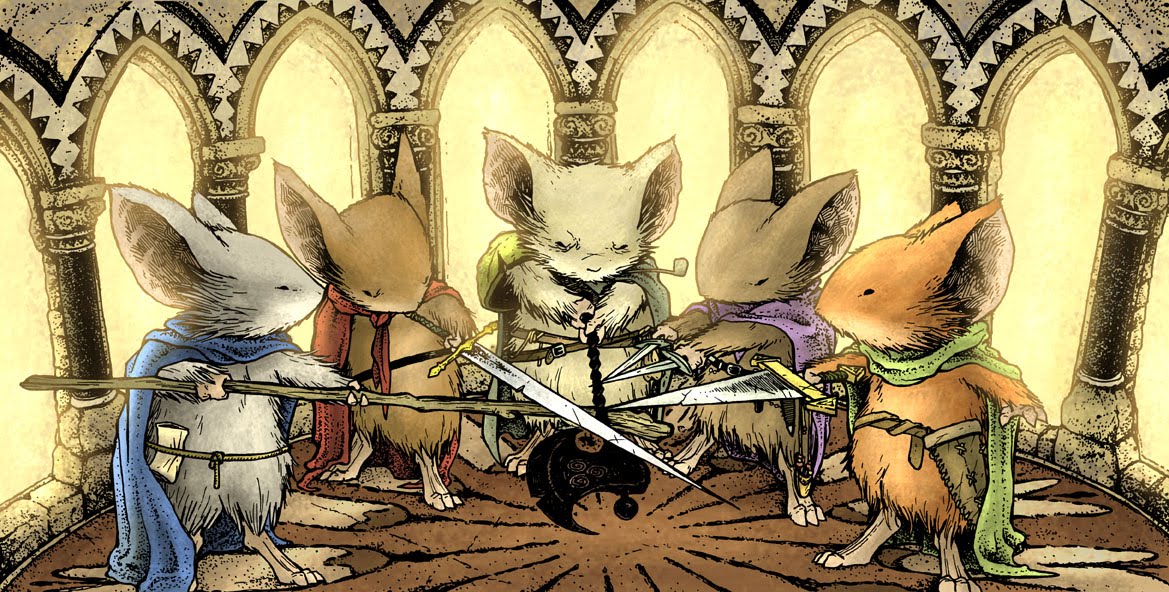 Mouse Guard: The Crossroads
Based on David Peterson's Eisner Award-winning graphic novel series, this one-scene text adventure was created for submission to the Telltale Games Creative Workshop.