On this page, you can find links to my writing for games.
---
---
Lost Eidolons is a turn-based tactics RPG by Ocean Drive Studio, currently in development for Xbox Series S and PC.
I serve as an Editor in the Localization Department, helping to bring the creative vision of an international development team to western markets with as much emotional resonance as possible.
---
---
Pumpkin.jpg is a short Twine horror game about the active tire fire EXCITING FUTURE of facial recognition technology. You can play the game for free on itch.io. (A desktop browser and headphones are recommended.)
---
---
Goblin Voltron
My one-page RPG "Goblin Voltron" was a Finalist in the 2019 200 Word RPG Challenge.
You can read Goblin Voltron here. It has never been playtested and I will not be held responsible for any absurd tomfoolery that ensues.
---
---
Choices: Stories You Play
One choice can change everything! Fall in love, solve crimes, or embark on epic fantasy adventures in immersive visual stories where YOU control what happens next!
Published by Pixelberry Studios, Choices: Stories You Play is a Top 50 app, and was a 2017 Game of the Year nominee in the Google Play Awards.
My work on Choices includes narrative design, writing, and scripting for dozens of episodes across the following titles:
The Crown & The Flame: Book 3 (2017)
It Lives in the Woods (2017)
It Lives Beneath (2018)
Mother of the Year (2019)
---
---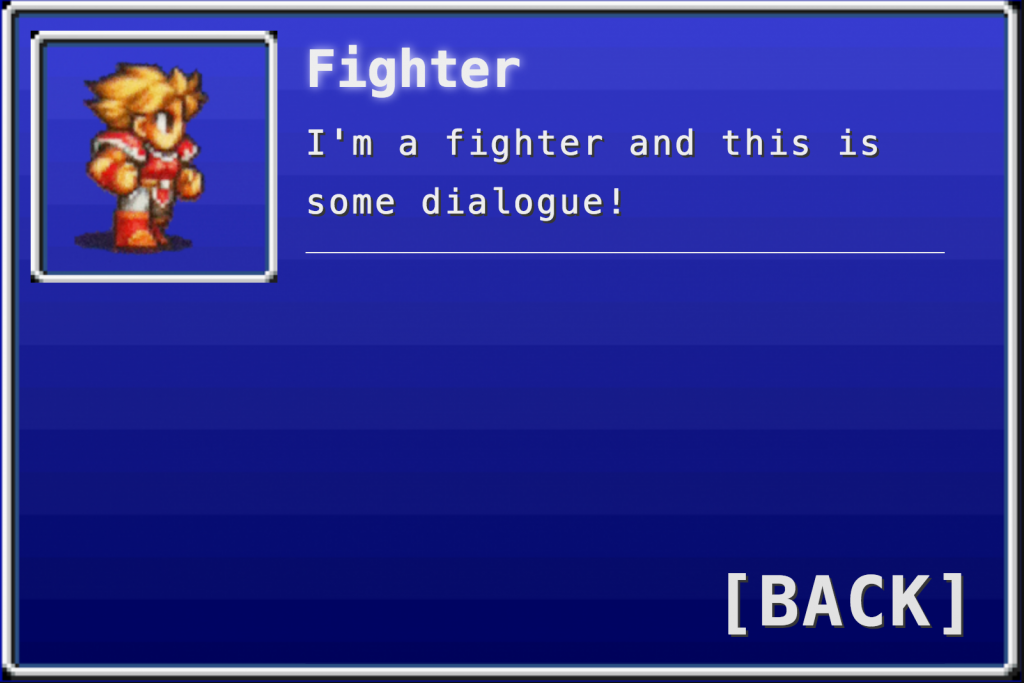 FF Story Style
A Twine 2 stylesheet built on Sugarcube that I threw together to teach myself some rudimentary CSS. Basic visual novel functionality with assets I totally didn't swipe from a beloved JRPG classic.
(Desktop only. Doesn't scale right on mobile.)
---
---
Mr. Fluff's Marvelous Flavortext Museum
A portfolio piece designed to showcase flavortext for items, abilities, enemies, and more. This got me my first job in the industry! (Take that, everyone who sneers at RPG Maker.)

Download: