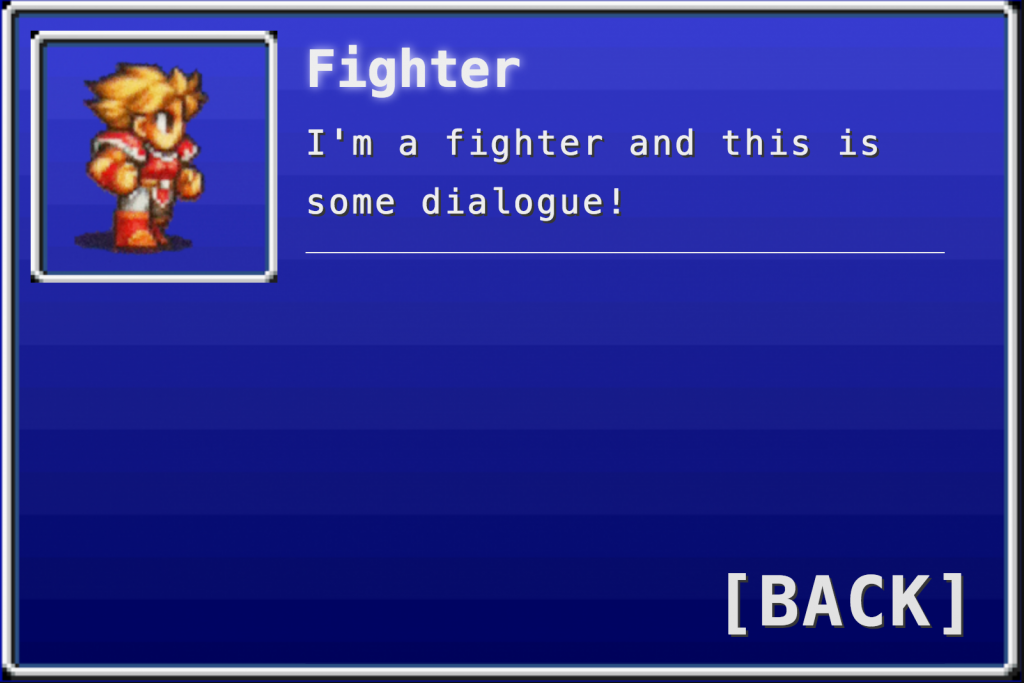 It's 2 AM on a Friday and I'm sitting in the dark writing a stylesheet for Twine. Why? Who knows! The long answer is, a personal project that will probably never see the light of day. The short answer is: because I'm a big dumb nerd.
But good news! Now you can share in the spoils of my neuroses.
BEHOLD: FF Story Style is a barebones visual novel engine, built on top of Sugarcube, for use in Twine 2.
(Note: This is made for a desktop game. Gets all screwed up on mobile.)
Now then — Like my books, I'm releasing this under a Creative Commons Attribution Noncommercial 3.0 Unported License, which means it's free for non-moneyfied projects, so long as I receive a shout-out for my tedious, tedious work.
YAY FOR DIGITAL COMMUNISM, I'M GOING TO BED NOW, BYE
---
Also, because I forgot to mention in the game and didn't feel like reuploading it: the music is "Traveling Made-Up Continents" by Gillicuddy. So chill <3